For creators, indie developers, freelancers, students, for anyone who wants to manage their tasks in a simple and structured way.
Offline-first Design
Brisqi is built for offline use with its dedicated database so you can continue working without any network interruptions.
Light & Dark Theme
Whether you prefer dark text on light or light text on dark, Brisqi has you covered.
Clean & Simple design
Brisqi UI is simple enough for practicality and clean enough to promote readability.
Kanban Workflow
Kanban method let's you easily visualize your tasks at a glance. See the big picture and focus on what matters most.
Cloud Sync
Brisqi automatically syncs your boards to cloud so you can access them from anywhere.
Privacy Focused
Brisqi was built to ensure user's data stays private with end-to-end encryption when syncing to cloud.
Straightforward, clean and practical design
Brisqi is designed with practicality in mind. The intuitive layout clearly identifies tasks and makes navigation effortless.
Group your boards
Easily create groups for your boards. Whether it's for a project, school work or your personal life, you can create as many groups or boards as you want.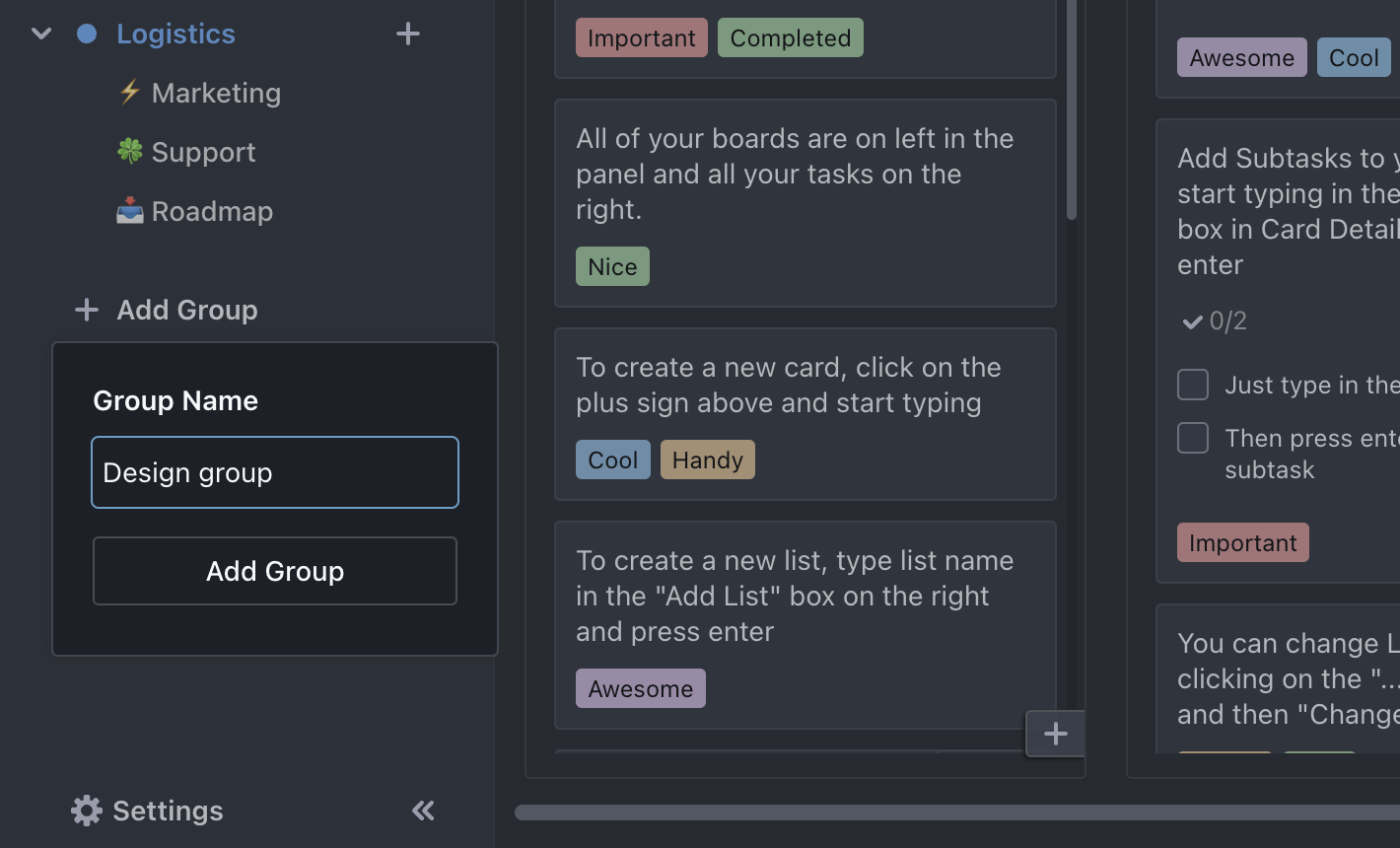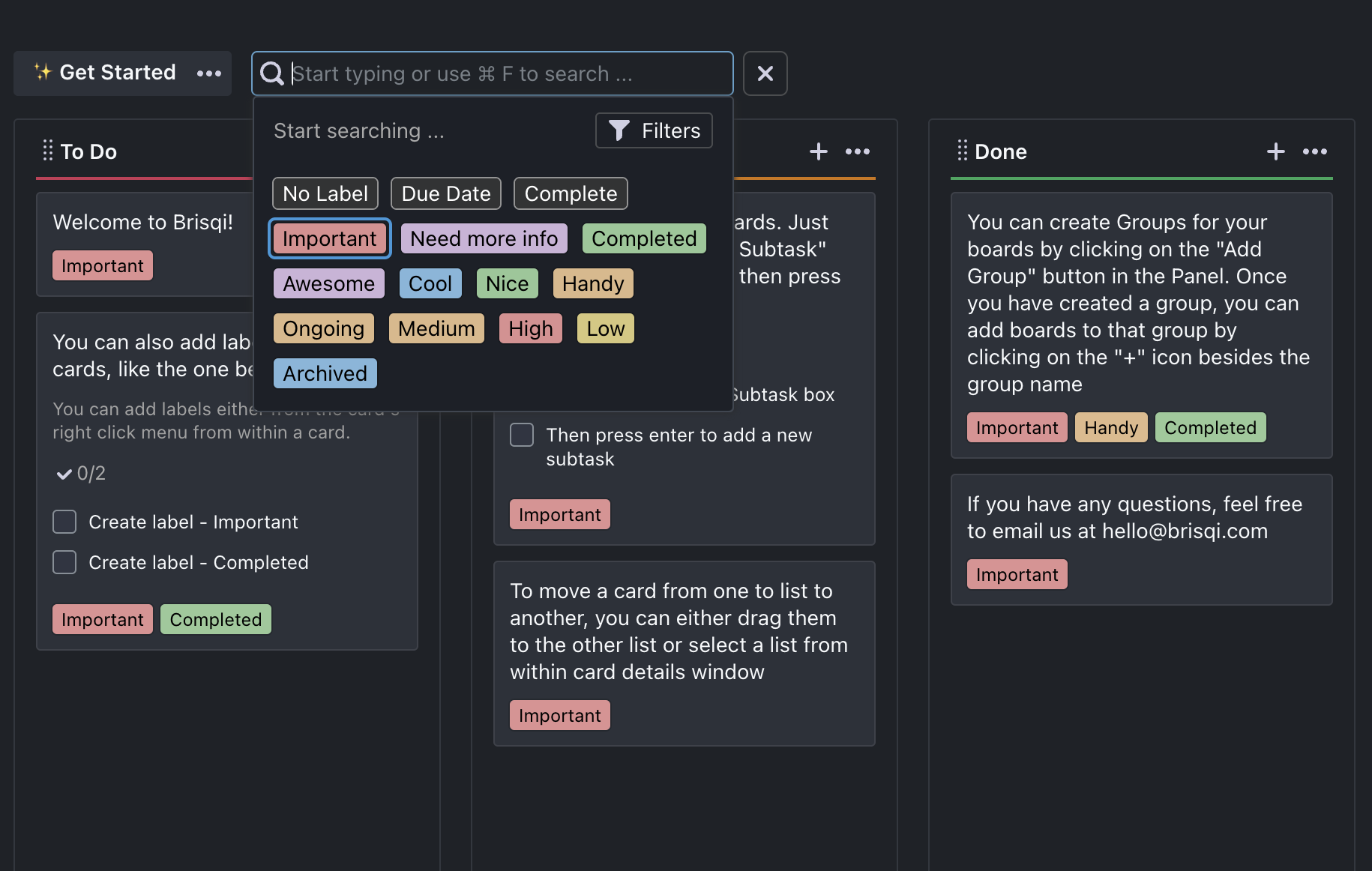 Search your board
Easily search for cards across your board. Just type in the search box above the board to search.
Label your cards
Visualize your workflow with labels. Labels lets you categorize your cards, assign priorities or simply color code. They help you focus on tasks that are important at that moment.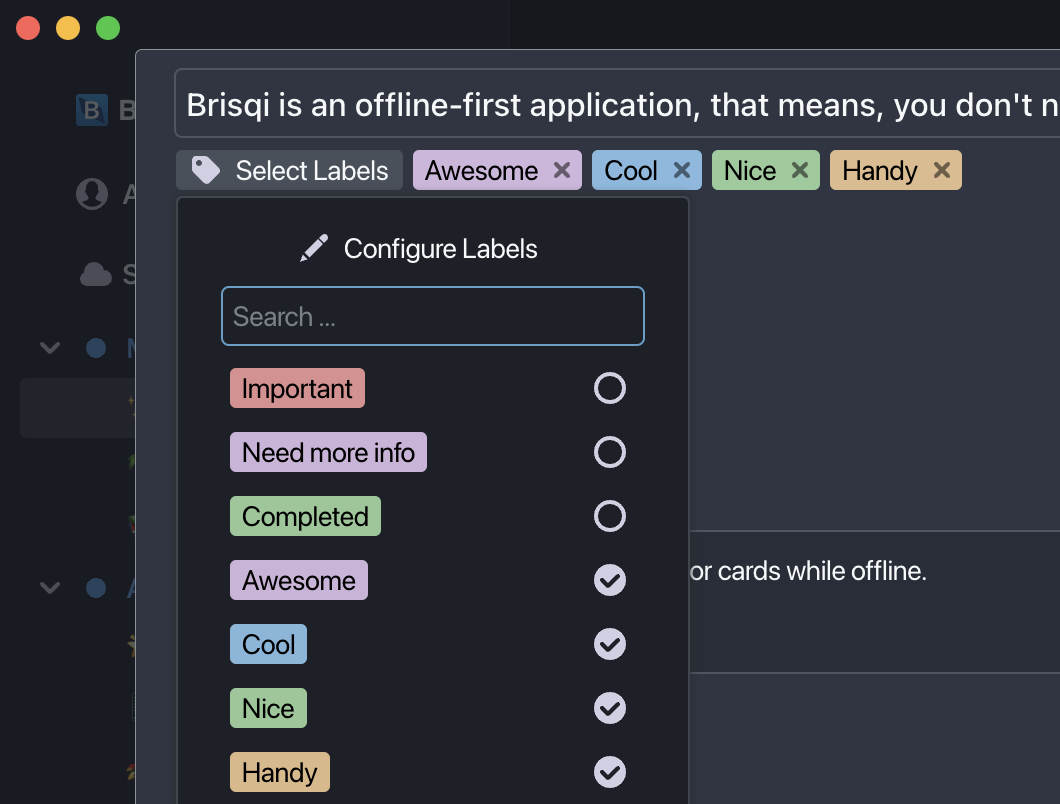 Syncs to cloud
All your data is encrypted and backed up to cloud, so you can access your content from anywhere.
What are you waiting for? Get started with Brisqi.
No sign-up or credit card required.
Download
arrow_forward
Behind the scenes
Hi, I'm Ash, creator of Brisqi!
Initially, I created Brisqi for myself because I needed a simple offline productivity app to manage my side-projects. I wanted something where I don't have to worry about internet connectivity and data privacy. At the same time, if I want to sync my data and access it on a different device, I should be able to do so. I created Brisqi to solve all those requirements.

Brisqi is a life-long project, I created it for myself and a niche audience. I'm constantly working on improving it. If you decide to use it, I hope you find it as useful as it is to me.

You can get in touch with me via Twitter or email.